Biography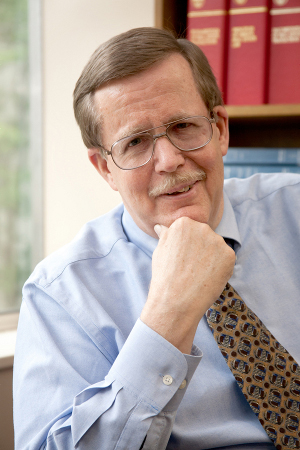 A veteran attorney with more than 40 years experience practicing law in the Portland area, Terry Hunt has garnered extensive expertise in dealing with a wide range of legal disputes as both prosecutor and defender.
As a Deputy District Attorney for Multnomah County, Oregon, he successfully investigated and prosecuted those involved in auto theft rings and "white collar" crime. Since that time, he has represented clients in serious and difficult criminal cases, including those involving capital murder.
He has represented both plaintiffs and defendants in a wide range of civil matters in both state and federal courts. These have included maritime injuries, wrongful death claims, sexual abuse allegations, bankruptcy fraud, employee rights and television signal theft.
Through his established Portland private practice, Mr. Hunt now focuses on immigration matters, the defense of serious criminal charges, and the resolution of unusual civil disputes. He serves as an arbitrator for the Multnomah County Circuit Court and is available to give preliminary and objective information about a wide range of other legal matters.
A passionate mentor and educator, Mr. Hunt enjoys serving as a moot court and mock trial judge for university undergraduate and law school students and has taught law-related courses at Portland State University, area community colleges, the Multnomah County Sheriff's office and Portland Police Bureau.
American Immigration Lawyers Association
Criminal Law, Litigation and Alternative Dispute Resolution Sections Oregon State Bar
Member, Oregon Criminal Defense Lawyer's Association
Immigration Practice in All States
Other practice areas limited to Oregon, State and Federal Courts and Ninth U.S. Circuit Court of Appeals
Client Testimonials
"Terry remained calm, patient and unflappable throughout the long, emotionally charged legal process, and worked diligently to keep the trust's legal costs as low as possible. His legal interaction with the court and judges who were involved were spot-on. I highly recommend Terry as an attorney on any similar litigation cases."
R. L., San Juan Capistrano, CA
"Terry Hunt represented our family in a case that seemed to have no clear precedents. Even so, he persevered, designed a winning approach and secured a favorable judgment for us. Throughout the process we found him competent, considerate and an excellent communicator. We highly recommend him."
R. and K. B, Leesburg, VA